BJ's Movie Camera Collection
20 years of collecting hand-wind movie cameras

8mm Cameras
9.5mm Cameras
16mm Cameras
High-Speed, "Gun", and other industrial cameras
8mm & 16mm Projectors
Editing equipment, lenses, etc.
Bolex SUTEL Optical Light Bench
Movie Camera Manuals

The photo at right only shows part of the collection.
Look through the pages above to see all the items.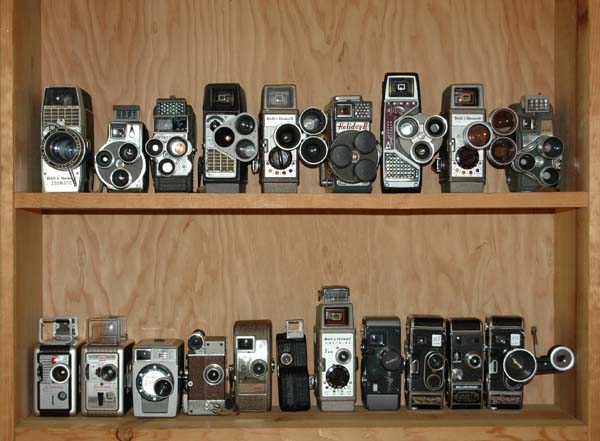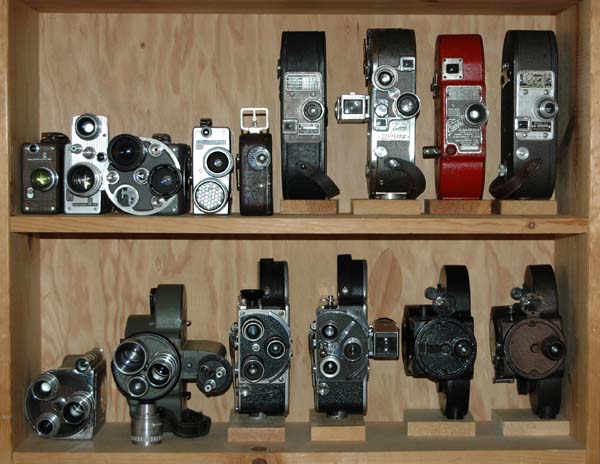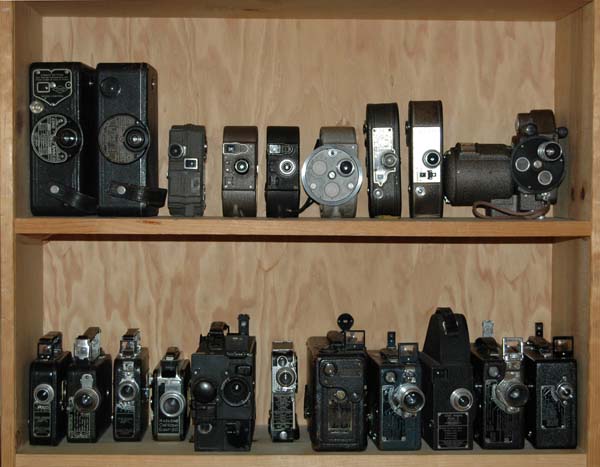 Special Galleries
Cine Kodak Model A
&
Kodascope Model A Projector
---
Items From Collection For Sale
• Bolex SUTEL Optical Light Bench •
• Industrial Cameras •
---
Odd Bits:
For information on these items,
for movie camera information,
or just to chat about cameras,
contact:
Bruce Jones
sugagaki@gmail.com
619-823-8281